Long Island Emergency Plumber » Out of Hours Plumber on Call
If you have a plumbing emergency, call us anytime – even on weekends, evenings and nights, and Holidays
We'll be there for you. At Millennial Plumbing & Heating we've got you covered in the event of a plumbing emergency any time of the day, night, weekend or during the holidays. We cover Long Island, Suffolk and Nassau County. Whatever your problem is, give us a call and one of our licensed technicians will be right with you to fix it.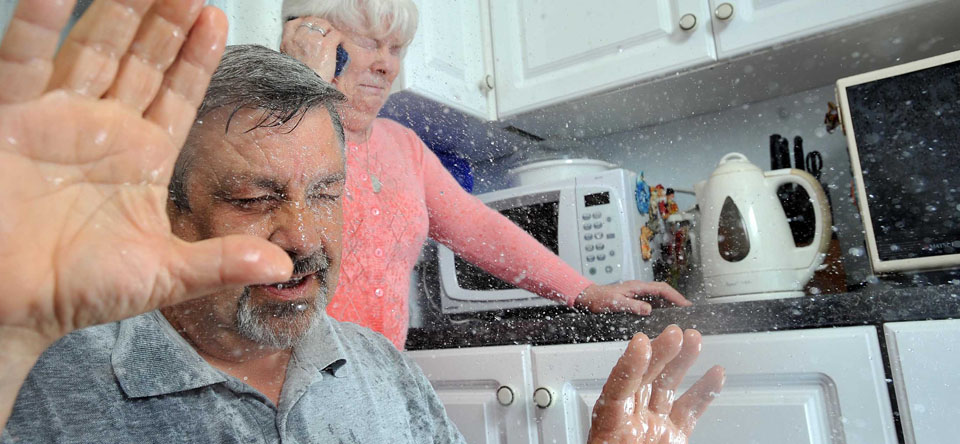 Fast response and optimal  solution to your emergency plumbing problems
We believe in honesty first and foremost. That's why we will always explain your repairs needed in detail and answer any queries you have. Along with providing a quality and reliable service, we will advise on the best course of preventative action so as to ensure a reduced risk of future accidents and water damage.
Whatever The Problem, We'll Take Care Of It
Emergencys don't wait for a convenient time, they happen at the worst and most inopportune moments. But you need not panic nor should you have to cough up large amounts of money for poor service from inexperienced workmen.  Millennial Plumbing & Heating prides itself on quality, fair and reasonable rates and a service you will be happy with. Whether you have a gas leak, overflowing sinks, baths & toilets or issues related to your furnace heater/HVAC, our technicians work around the clock carrying out all kinds of plumbing and repairs and will carry out your repairs swiftly and proficiently.
What Our Clients Have To Say About Our Services
Some of the reviews we have received include:
"Don't hesitate to call them for any plumbing needs…performed excellent work for a fair price..took time to explain in detail what was wrong and what needed to be done"
"I called Millennial Plumbing on a Saturday morning. They quoted me two prices depending on the situation. A technician came right over and quickly fixed my issue. He charged me the lower price. He was courteous and friendly. I highly recommend them"
"The guys at Millennial were amazing! I called them yesterday at 8am because I was having trouble with my toilet. They answered the phone right away and were at my house by 10am fixing the problem. They are very friendly. The technician explained what needed to be done and got right to work. I discussed other projects with them and they took the extra time to discuss pros and cons. I highly recommend them. Their pricing is very fair. I look forward to working with them again"
Don't Hesitate To Call As Soon As You See Warning Signs Of An Emergency
So, like our happy clients did, don't hesitate to call us up at the first sign that something might be up with your gas or drainage. We'll make our way to you straight away, You can expect a polite and efficient service at all times of the day.