Long Island Emergency Plumber » Heating Repairs
Whatever Your Heating Repair Emergency on Long Island, We'll Fix It – Even at 2 a.m.
We can rectify water leaks and supply oil for your heaters along with replacement parts. In short, whatever the emergency, you can count on a proven reliable service from us, a prompt one and a courteous one. No one should be left to swelter in the heat or freeze in the cold when their heating/air condition plays up. We hold ourselves to the highest standard when it comes to emergency heating repair. We value feedback from our customers. You can always expect a fair quote for services and a full explanation of the work needed.
Arrange Regular Oil Burner Service Tune-ups To Stay Safe And Cut Costs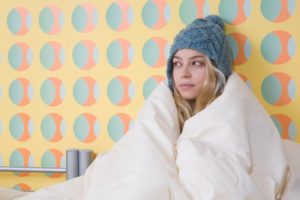 One way to significantly reduce overall costs is to book regular oil burner service appointments. At the very least, an annual servicing of your boiler can increase its lifespan and prevent expensive breakdowns happening. Millennial Plumbing & Heating professionals are on call to serve you 24/7, even on weekends, holidays and evenings.
Need water heater repair? We can do that, too.
We can also do an emergency heating system and furnace replacement, if your old heating system gives out during the cold weather.
Oil Burner / Furnace Repair
It's a blessing to be able to turn up that thermostat and get nice and warm up in minutes. But while your boiler is undoubtedly a great comfort, if it's not properly serviced and taken care of, it can pose a tremendous risk to your safety. We are of course referring to the risk of carbon monoxide poisoning. Reports of carbon monoxide related injuries and fatalities have been in the national and international news in recent years. Every property in Long Island should have smoke and carbon monoxide detectors, this is a mandatory requirement according to NYC state law. If your detector starts to sound, you must immediately call 911. You will also need to contact and arrange emergency heating repair.
Causes Of Carbon Monoxide Poisoning And How To Avoid Them
Carbon monoxide leaks happen due to faulty or improperly installed equipment including your boiler. Tell-tale signs of a problem include the pilot light going out frequently but as previously mentioned, your detector should pick up on a carbon monoxide leak straight away. You must switch off your heating immediately, open all  doors and windows and leave the house. Once outside, first of all, call 911 then give Millennial Plumbing & Heating a call on (631) 533-2424 and one of our experienced technicians will be right with you. Once the National Grid representative have carried out their inspection and declared it safe to go back inside, our workmen can take a look at your boiler and see if it needs replacement parts, cleaning or possibly even a complete replacement and installation. Asides from Carbon Monoxide leaks, we also take care of gas leaks, repairs to a faulty HVAC or Furnace Heater.
Along with our heating repair service, we will consult you on the best practices to reduce the risk of future accidents. No matter the time of day or night, we can be at your premises quickly and conveniently. We work on weekends, evenings and during holidays too.