24 Hour Emergency Plumbing & Drain Cleaning Services on Long Island – Serving Suffolk & Nassau Counties
When the toilet breaks or a drain clogs, it is a plumbing emergency and it needs to be tackled efficiently before it causes a lot of damage and becomes a big problem. Millennial Plumbing & Heating is a 24-hour emergency plumbing company that takes care of your emergencies such as frozen pipes that burst, major plumbing leaks, toilets that overflows and various facet problems. We are open on Saturdays, Sundays, weekends, evenings, nights and holidays.
Emergency Repair Plumber Long Island
Our emergency service team understand what a plumbing emergency is and they educate homeowners about what problems are emergencies and what problems are not. A counteractive measure is the best solution; this is the reason our technicians give counsel after repairs are finished. Our technicians give homeowners the best counteractive action techniques, with the goal, that they can stay away from major issues that cause serious water damage.
Our team of technicians are always there when you call and they are ready to get to you as quickly as possible to make the necessary emergencies repairs to minimize water damage to your home and property. We offer after hours plumbing emergency services for inside and outside plumbing problems.
We can repair any of the following: Basin trap (drain pipes), Broken Pipes, Dishwashers, Frozen Pipes, Garbage Disposals, Gas stoves, Jacuzzi Installations, Lead Bends, Outside Hose Faucets, Plumbing Fixtures – Faucets, Shower bodies, Toilets, Plumbing Stoppages electronically snaked, Pot filler faucets, Sewer and Drain Clogs, Tub Drains, Vinyl shower pan liners, Washing machines, Water Filtration Systems.
Plumbing emergencies on Long Island can occur at any time. Regardless of whether you have reduced your water flow, a clogged toilet or a leak that needs immediate attention, most times a professional service is required. Plumbing and drain problems often occur over the holidays and special occasions when you have a houseful of guests. If you see signs of a backed-up toilet or drain, it's best to request assistance before the problem worsens. And, make sure you know where your water shut-off valve is located to help minimize damage from any water line problems.
There are times when you can "do-it-without anyone's help" with regards to your home plumbing. Notwithstanding, when it becomes a plumbing emergency, it is best to bring in the specialists. There are some emergency plumbing issues that require professional attention and they include:
Major flooding
Regardless of whether the flooding is as a result of a water heater, sewer backup or a clogged toilet – any of these can result in an immediate water crisis requiring prompt service. From sump pumps that aren't working properly to plumbing fixture failures, we give water clean-up and repair services to quickly get you on the road to repair.
Freezing showers
A cool shower is often the result of an issue with your hot water heater. In some cases, the solution can be as simple as checking the breaker box on your electric heater (for gas, verify that your pilot light is on). In any case, in the event that you hear rattling noises and the issues aren't settled with the simple flip of a switch, call us.
Wet yard
Do you notice small wet spots scattered all through your yard? If this is true, this shows your main water supply line is likely spilling onto your lawn. A foul odor indicates a leak in your sewer line. Circumstances like these are best left to the professionals as your water and sewer lines may require major repairs or even full replacement.
Check outdoors
Check your water spigots first. On the off chance that you see any indications of trickling notwithstanding when the faucet is completely turned off, it's possible that you have an internal leak, perhaps brought on by exposure to freezing temperatures during winter months. This can be a serious issue because the supply pipe that leads to the hose bib may have suffered damage and it could be leaking into to your wall or basement, leading to water damage, mold and different issues.
At Millennial Plumbing & Heating as your local, total home services provider, you can count on our licensed plumbing professionals to provide emergency plumbing service and repairs on Long Island, including:
Experience the difference:
24-hour plumbing service, 7 days a week, after hours on call plumber near me
Licensed and insured
Prompt and professional customer service and repairs
We provide emergency plumbing services for both Suffolk and Nassau Counties, including these towns: Lake Grove, Hauppauge, Huntington Station, Ronkonkoma, Blue Point, Bellport, Selden, Medford, Yaphank, Centereach, Middle Island, Patchogue, Bohemia, Bay Shore, Brentwood, Central Islip, Deer Park, Babylon, Farmingville and all Long Island.
Tags: boiler repair long island, boiler installation long island, bosch boiler repair long island, bosch boiler installation long island, plumber long island, emergency repair plumber long island, water heater repair long island, water heater installation long island, buderus gb142 problems, raypack boilers, raypack boiler, oil burner repair long island, drain cleaning long island, saturday plumber, 24 hour plumber long island, emergency plumber long island, how to fix a mercury thermostat, 24 hour plumber nassau county, 24 hour plumber suffolk county, bradford white brute elite series, rockmills boiler, pennco boiler parts, emergency oil burner service long island, weekend plumbers, navian boiler installation long island, emergency water heater replacement, hot water heater installation long island
Saturday Plumber, Sunday Plumber – Open 24 hr
Why Choose Us
Major Credit Cards Accepted

Nights, Holidays and Weekends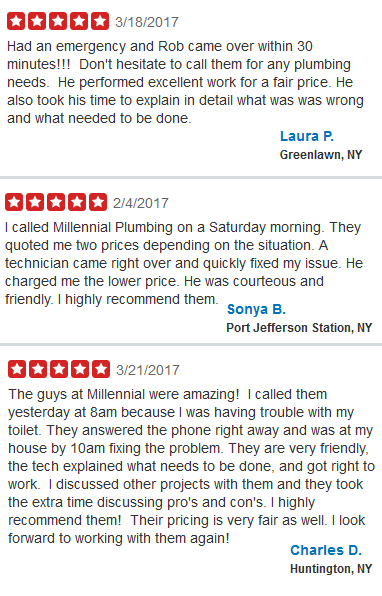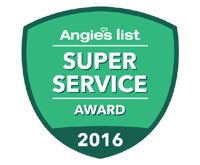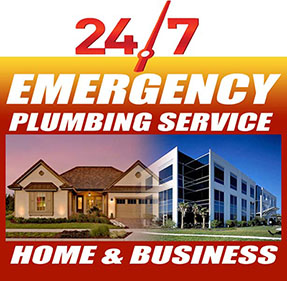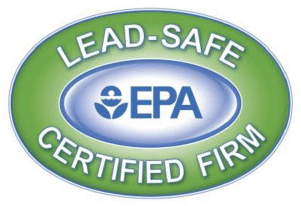 Got A Plumbing Emergency? Let Millennial Plumbing & Heating Take Care Of It
Whatever your plumbing emergency is, no matter what time of day or night, Millennial Plumbing & Heating are on call all hours to serve Long Island, Suffolk & Nassau County. Our qualified and certified technicians can be at your property in no time. Call us for fast, reliable emergency plumbing fixes.
Just Dial (631) 533-2424 For All Your Plumbing Solutions, Weekdays, Weekends, Holidays And Around The Clock
If your water is leaking, flooding or has stopped, call us and our customer service rep will get a technician out to you right away. If your needs are less pressing than an emergency but still important, you can schedule a call out and get a quote for services required.
What Kind Of Emergencies Does Millennial Plumbing & Heating Deal With?
We deal with all kinds of plumbing emergencies and we know how to deal with them efficiently. We have almost four decades of experience serving Long Island, Suffolk & Nassau County and high quality service is a matter of pride for us. Whatever the problem is, whether its your drainage, sewage or issues with your boiler or furnace heater, panic not! Our plumbers are always available, meaning you will never have to wait and they will ensure quality repairs that you will be 100% happy with.
No Need To Worry If Your Drains Are Clogged At 4am, Help Is At Hand
Accidents occur when you least want them to. Nobody enjoys that feeling when you have guests or family over and a gas leak happens. Nor is it pleasant when your heating suddenly stops in the middle of a winter night. At times like these, you need not face the added misery of an overpriced repair service that takes forever to turn up. At Millennial Plumbing & Heating, we understand the pain and discomfort of untimely emergencies. Thats why our rates are affordable with no scrimping on the quality of work carried out. Even at 4am in the morning, you can trust us to be prompt and professional.
Prevention Is Better Than Cure
While Millennial Plumbing & Heating prides itself on a first class customer driven emergency plumbing service, our ultimate aim is prevention of accidents and safety for your home. More often than not, there are warning signs that something is about to happen. If the pilot light on your boiler won't come on, this is a sign something is wrong, bad smells coming from your sink are a sign it may be blocked. We discuss all such issues with our clients and explain how to prevent them. We want to reduce the chance of things going wrong and the best way to do this is through regular checks and maintenance. We have home service plans tailored to a variety of needs from plans for homeowners to  plans for business premises. For absolute peace of mind, call Millennial Plumbing & Heating now.