Do you need a Bosch boiler repair service on Long Island (Nassau or Suffolk)?
Having your boiler up and running during extreme cold weather is crucial, especially on Long Island where temperatures can drop below -15 °F in winter. Bosch offers both oil and gas boilers.
Some of the more popular Bosch boilers are:
Greenstar Gas Condensing Boilers – Low operating cost units delivering reliable performance with low emissions at highest efficiency.
Buderus Oil Conventional Boilers – Buderus brings you an ingenious combination: a modern, environmentally-friendly oil boiler plus the ultra-efficiency of cutting-edge technology.
Buderus Gas Conventional Boilers – Outstanding quality control and centuries of experience, Buderus produces boilers designed for excellent efficiency and long life.
Buderus Gas Condensing Boilers – Home Owners using Buderus condensing boilers with Natural or LP gas will save a significant amount of energy compared to conventional heating methods.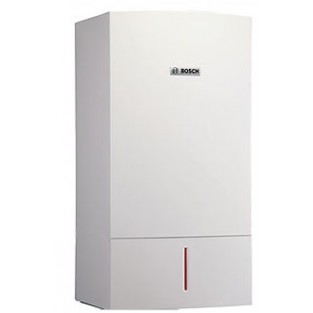 The Bosch Greenstar lineup include both Wall-Hung and Floor-Standing models and each are available in both Combi (Space Heating and Domestic Hot Water) and Straight Boiler (Space Heating only) configurations. The Bosch Greenstar Gas-Fired Condensing Boiler line is engineered to offer the ideal solution for residential heating and hot water needs at an affordable price, without compromising quality or fuel economy.
The Bosch Greenstar Gas-Fired residential space and water heating boiler solutions offer up to 98.7% efficiency and are available from 57.2 to 151.6 MBH inputs.
Millennial Plumbing & Heating offers you the best value for money when it comes to boiler repair and service on Long Island. Our technicians are well trained and can handle the repair of your Bosch Greenstar oil or gas boilers. Some common issues with include:
Leaking boiler repair
Lockout
Pressure and Temperature drops
Excessive fuel consumption
Boiler not igniting
Rust
Scale buildup
Broken parts
Unexplained noises and many more
Smell or soot coming from boiler
Any of these warning signs is a sufficient reason to call a repairman to take a look at your boiler, as you could save hundreds of dollars by attending to the warning signs early. We are experts in solving all these and many more problems. Our technicians can also provide you with expert advice and suggestion needed for the smooth operation of your boiler, which can be hard to get especially when you are out of your warranty period.
We are open 24 hours a day and our technicians are always available for you. We look forward to solving your challenges. Contact us at (631) 533 – 2424 for all your Long Island Bosch boiler repair service needs and you'll be glad you did.