Long Island Emergency Plumber » Water Heater Repair
In the minus 30 degrees temperatures of  winter time Long Island, water heaters aren't just essential, they are a lifesaver for you and your family. For most, there will be a time when the water heater stops working, runs out of oil or packs in completely. The last thing you need is overpriced repair services adding to your misery at this time. What you need is an affordable emergency water heater repair service that will be there in the middle of the night or the early hours of the morning. The good news is Millennial Plumbing & Heating work 24/7, seven days a week, even weekends, Saturdays, Sundays, holidays, evenings and nights, and offer a reliable range of plumbing services at reasonable rates.
Emergency Water Heater Repair Long Island
While water leakage or lack of water are clear signs you need a repair, less obvious signs include your pilot light failing to ignite which could be a potential safety hazard. The sensible thing to do in all these situations is call an experienced and licensed handyman. If your heater is powered by gas or propane, particular care needs to be taken. Any attempt by a novice to fix such appliances may lead to serious injury.
Hot Water Heater Installation on Long Island
If you find your heater is frequently leaking it may be down to a poorly performed water heater installation. Be wary of online 'how to' installation guides, don't be fooled into thinking following a piping diagram and fitting connections is a 'piece of cake'. Getting the wrong plumber to fit your heater or a disastrous DIY attempt will end up costing you in the thousands.
Water Heater Replacement on Long Island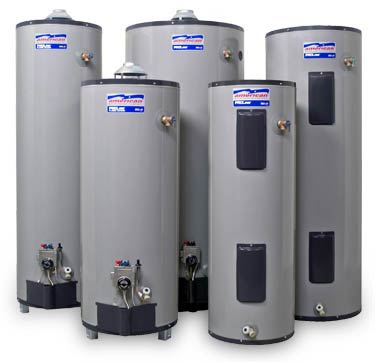 Proper maintenance will significantly reduce the chance of problems but wear and tear is inevitable over time. After you have tried flushing out corrosive sediment and tinkered around enough times to release you need to consider a water heater replacement there are still a number of things to consider. If you are a landlord, New York state law requires you to provide hot water up to 120 degrees Fahrenheit all the time. If water heating breaks down in your tenant's property and you leave fixing it for too long you will be imposed with heavy fines. For homeowners, the 2017 Water heater installation cost guide that on average, replacement fees work out between $725-$1,265.
Additional considerations to bear in mind are the regulations specific to your county regarding disposal and removal of broken water heaters. Before doing anything, it would be wise to consult a professional. A full replacement may not be necessary.  Individual parts may be the problem. Millennial Plumbing & Heating can supply the parts needed to save a costly and needless overhaul of your system.
Emergency Water Heater Replacement
Whatever your heating emergency is, play it safe. Switch off your boiler, turn your water off at the supply temporarily and give us a call at (631) 533-2424. Our repairs are comprehensive and will cover all your needs. We provide oil, new parts and our years of experience will make finding and resolving your problem fast!